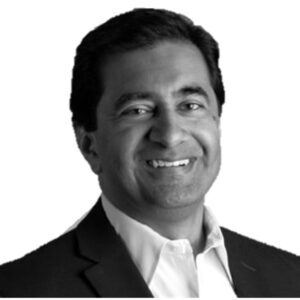 Partner, SVP Publisher Operations & Strategy
Ameet Shah works with Prohaska Consulting clients to help them more effectively leverage their data assets, optimize their ad technology stack to create additional capabilities, and implement yield management solutions.  He draws on more than 25 years of experience with 15+ years in digital media.
Ameet's digital career started at AOL, where he directed strategic campaign management and implementation, and led business unit advertising integrations during the Time Warner merger.  He went on to manage the entire AOL-Time Warner advertising network of over 70 sites and owned the advertising revenue for a $150M business unit.
As Gannett's Director of Advertising Operations, Ameet oversaw a network of 600 properties,  supported advertising revenue of $125M, and led systems and solutions evaluations and implementations.  He developed the programmatic business into a $12M revenue stream.
Ameet led the development of a video advertising system for Verizon that supported digital media publishers.  During his time at comScore, he launched the company's first programmatic solution improving overall advertising effectiveness.
Ameet lives in the Washington, DC, metro area with his family and on weekends enjoys the outdoor life – hiking, kayaking, grilling – and touring the local wineries.
We'd love to hear from you.
That's not just something we say. Because probably the only thing that Matt Prohaska likes to do more than talk - is to help people.
And if you're a client or a potential consultant, we'll find a way to help.