Attribution & Measurement
You should always get out more than you put in.
Investment in A&M should improve the performance of your media — so you get out more than you put in. But it's a complicated cost center that often leaves you with more questions than answers.
We believe that your A&M investment should change your decision making in ways that clearly drive value, and driving that value starts with understanding this: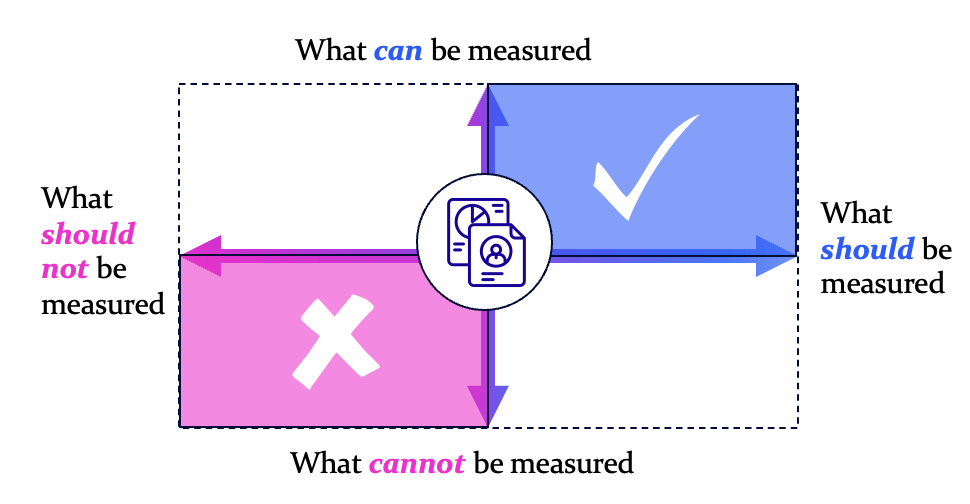 Our approach to attribution and measurement
It's an unfortunate fact that, for many, non-working investment (aka The Tech Tax) is still often 40%+ of the media cost itself without generating proportionate and demonstrable performance lift.  Only a truly holistic A&M strategy can prove out total ROI of all dollars, both working and non-working media, and improve the way we keep score on what works and doesn't.
Holistic strategy is key, and generating holistic value is achievable even when companies and data are siloed.  Our goal is to synthesize the many specialized point solutions used by individual stakeholders to develop a unified A&M strategy and stack that work harmoniously, powering decision-making both pre-market and in-market to deliver lift across all silos.
Planning
Planned Spend
Channel Allocation
Creative Allocation
Audience Strategy
Media Scheduling
Data Partnerships
Stack Optimization
Benchmarking
Delivery
Brand Safety
Pacing/Cume
Lift/Halo Channel Optimization
Audience Optimization
Testing, Incrementality,
White/Black List
Offer Test
Outcomes
Effectiveness
Efficiency
Scale
Effective spend
Effective reach
Vendor curation, 
MMM, MTA, Decisioning, 
Automation, Endemic
Relationships
Life Cycle
Earned/Owned
Brand Equity
Creative Rotation
Identity (Attribution)
CDP, Primary Research,
CRM, DCO, LTV, Segmentation
Fund future investments from today's savings
ROI optimization is possible even when circumstances aren't optimal—waiting for every data science and identity issue to be solved before optimizing your A&M practice risks more than you may be able to fix down the road. Test, by all means, but make it your goal to focus on collecting and refining the data that drive  demonstrably better outcomes—that is good measurement.
Fortunately, you don't have to be a technologist or engineer yourself to get A&M right. You simply need to be a better consumer of technology & engineering to make better marketing decisions. That's where we come in. The A&M strategy team at Prohaska draws on decades of buy and sell experience to help you understand how to become that educated consumer. We believe that the primary benefit of A&M is to fuel better decision-making and we put our expertise as your disposal in pursuit of that ideal future state.
Let's make better decisions together.
The primary benefit of A&M is to fuel better decision-making and we put our expertise at your disposal in pursuit of that ideal future state.
Let's talk about how we can help.