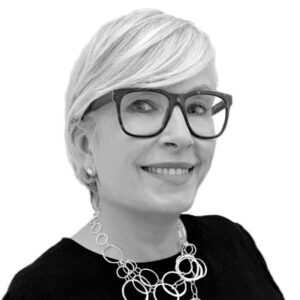 SVP, Global GM of Magnify
Maria Link has deep roots in the digital agency, ad tech, and publisher worlds. She brings three critical strands of expertise to the Magnify division of Prohaska Consulting: client relationships, team development, and project management.
Believing that sales success is based on data-driven relationships, Maria is a proactive and dynamic champion for her Magnify clients.
She brings global experience and an extensive network to the table.  Maria spent several years in Hong Kong working across tech, finance, and publishing for a wide range of clients, including Verizon, JPMorgan Chase, Unilever, and the SCMP.
Back home in London, she grew revenue and built out a team to support the transition of Modem Media into the Digitas family, working with General Motors, IBM, and Citi.
Maria moved to New York and joined the AOL team, where she worked with their extensive publisher network to distribute and monetize content.
Currently based in LA, Maria has been with Prohaska Consulting for four years and is inspired everyday to succeed on behalf of her clients and her team.
We'd love to hear from you.
That's not just something we say. Because probably the only thing that Matt Prohaska likes to do more than talk - is to help people.
And if you're a client or a potential consultant, we'll find a way to help.