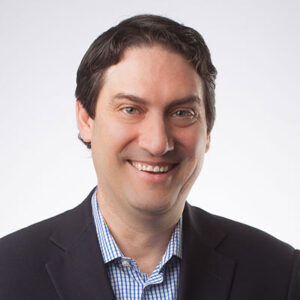 Matt Prohaska, CEO and Principal, Prohaska Consulting, is a 31-year media veteran and consulting executive to leading digital media and advertising technology firms and executives.   
As head of award-winning Prohaska Consulting, Matt, with a fulltime, parttime, and freelance team of 100 in 15 cities across the globe, works with CEOs, CROs, COOs, CFOs, and CTOs to drive revenue and/or reduce costs on a strategic and/or tactical level by improving sales, marketing, operations, product, and/or tech. 
In nine+ years, more than 600 clients – including top organizations such as NBCUniversal, The Trade Desk, Walmart, United Airlines, IPG, and the IAB – have chosen Prohaska Consulting for a variety of services, including strategic guidance, project leadership, training, and/or operating street teams. The team has trained more buyers and sellers of programmatic advertising globally than any other independent organization. 
Matt has contributed to the growth of online advertising since its commercial inception in the early 1990s, first by creating the online media practice at BBDO (now part of Omnicom) in 1994 and later opening CNET's New York sales office in 1996.  In 2013, prior to launching Prohaska Consulting, Matt was Programmatic Advertising Director for The New York Times, leading more programmatic direct sales than any publisher in the world during his tenure.
We'd love to hear from you.
That's not just something we say. Because probably the only thing that Matt Prohaska likes to do more than talk - is to help people.
And if you're a client or a potential consultant, we'll find a way to help.