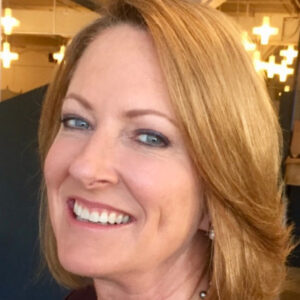 Sheila Buckley is a revenue focused leader with more than 30 years of first-hand experience running sales and marketing teams from early stage to Fortune 500 companies in digital, ad tech and linear advertising.
Sheila launched her firm, SMB Oyster Wharf LLC almost two years ago with clients that include Quantcast, the IAB and Kerv Interactive. Previously, she was the Head of Sales at Dstillery and CRO at DemandJump, an Enterprise SaaS platform, where she ran sales, marketing and the customer success teams and was responsible for driving continued business growth. 
Sheila spent three years at Business Insider managing the direct, programmatic, and Inside sales teams and helped see them through the transformation to Insider Inc. Prior to Insider, she was SVP, Sales at Criteo, the global ad tech retargeting platform where she led their U.S. team to record growth and preceding Criteo, Sheila served as Global Chief Revenue Officer at Vibrant Media. 
Previous to Vibrant Media, Sheila was SVP Digital, Mobile, TV and Cross-Platform Ad Sales at The Weather Channel where she helped develop and implement the strategy on multiple early and first-to-market opportunities including a programmatic private exchange and the mobile and tablet launches.
Earlier in her career, Sheila held a range of high-level positions at Time Warner, including Associate Publisher Sports Illustrated and Publisher Sports Illustrated for Kids and was on the launch team of Entertainment Weekly.
Aside from commercial roles, Sheila is active in her industry and is the Past Board Chair of She Runs It (formerly AWNY- Advertising Women of New York), a Strategic Advisor for Kerv Interactive, Brightline TV and Pandoodle and most recently was the Executive-in-Residence at the IAB.
We'd love to hear from you.
That's not just something we say. Because probably the only thing that Matt Prohaska likes to do more than talk - is to help people.
And if you're a client or a potential consultant, we'll find a way to help.